Organization & Storage
Itoya Clear Cover Portfolio Book 8.5"x11"
Our Price:

$4.29 - $14.29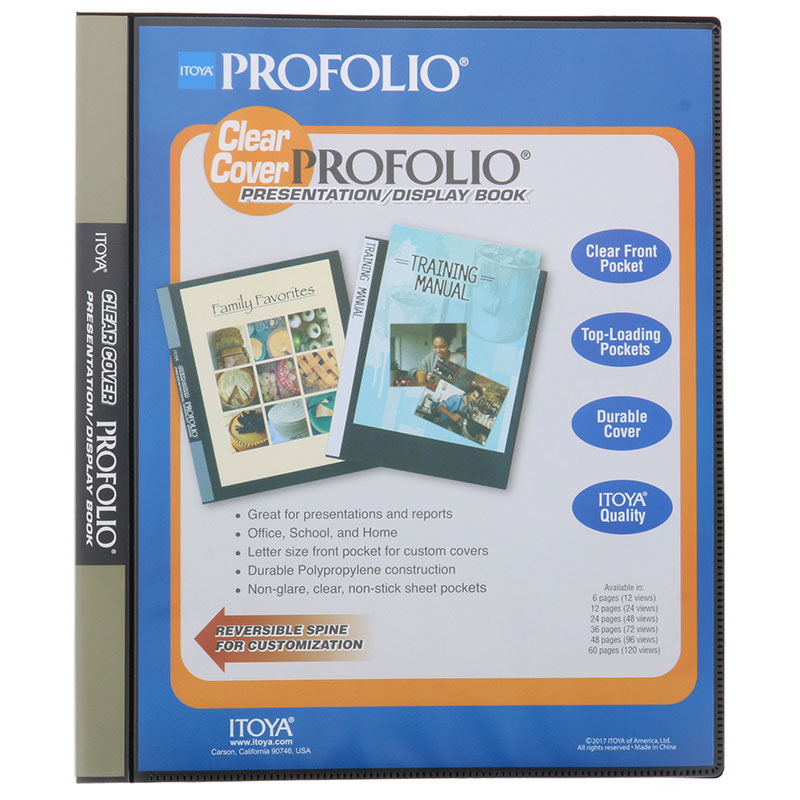 enlarge image
Product Description
Itoya Profolio with Clear Cover is a presentation and display book featuring a clear front cover and spine for fully customized presentations and reports. Incorporating a durable cover with crystal-clear, non-stick sheet pockets, it's perfect for presentations and organization at the office, school and home. The PVC-free, dust repelling polypropylene construction prevents documents from fading, or sticking to the sheets, making it ideal for storing laser printed, photocopied and inkjet documents of the standard letter size.