Faculty Authors
---
Welcome to our Faculty Author page!
Since we have only begun to construct this page, we would really like to know of additional faculty-authored titles that we can feature. Please e-mail us at swcbookstore.com and we will add them as soon as possible!
In the Palm of your Hand
Steve Kowit

The Dumbbell Nebula
Steve Kowit


The Flesh Envelope
Susan Luzzaro

Check It Out!
Anna Ingalls & Dan Moody

Impact Listening 2
Jill Robbins & Andrew MacNeill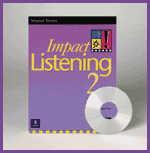 *El Espaol de Hoy by Angelina Stuart, Margarita Andrade-Robledo & Dinorah Guadiana-Costa
Entre Mundos
Deana Alonso, Zaslow & Villareal

*Ventanas al Mundo Hispano by Deana Alonso-Lyrintzis, Esther Alonso & Zaslow